Well today has been a good day after receiving my first delivery of Heresy marines!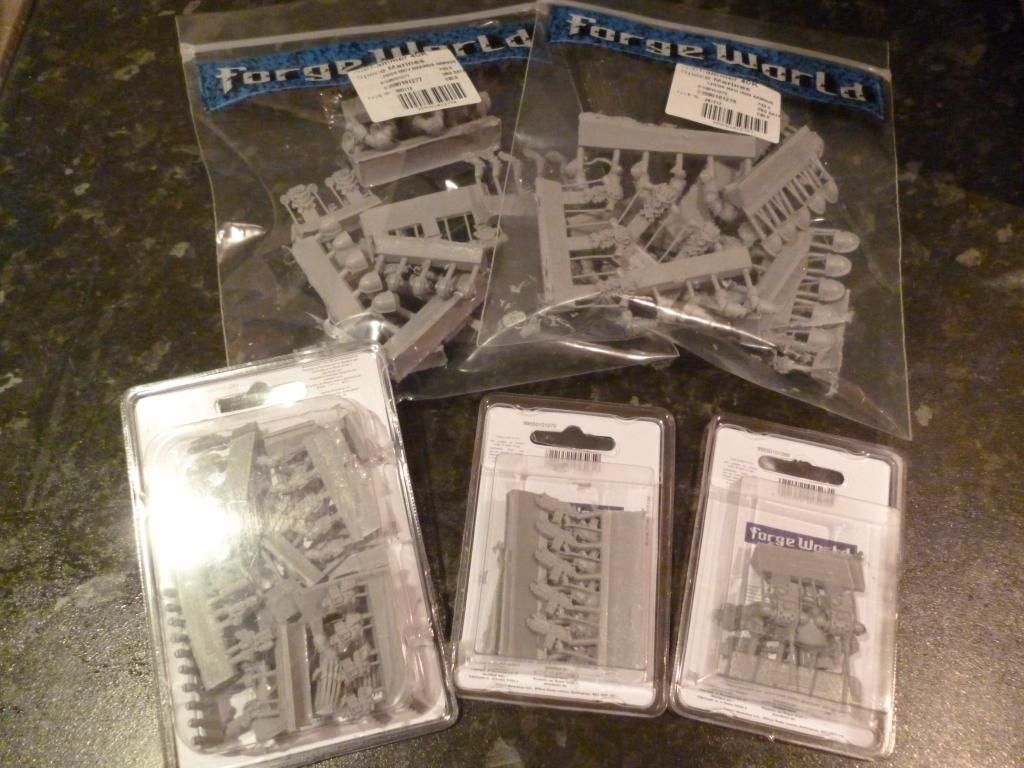 With this being my first experience of resin miniatures I must say that I am very impressed. The detail on them is outstanding. Goes a little way to soften the blow when you consider the price of the dam things.
Given this is my first time working with resin I did of course have the joy of washing them in warm soapy water. I am even now a little anxious that I have not scrubbed them enough to hold my base coat even after going over them twice!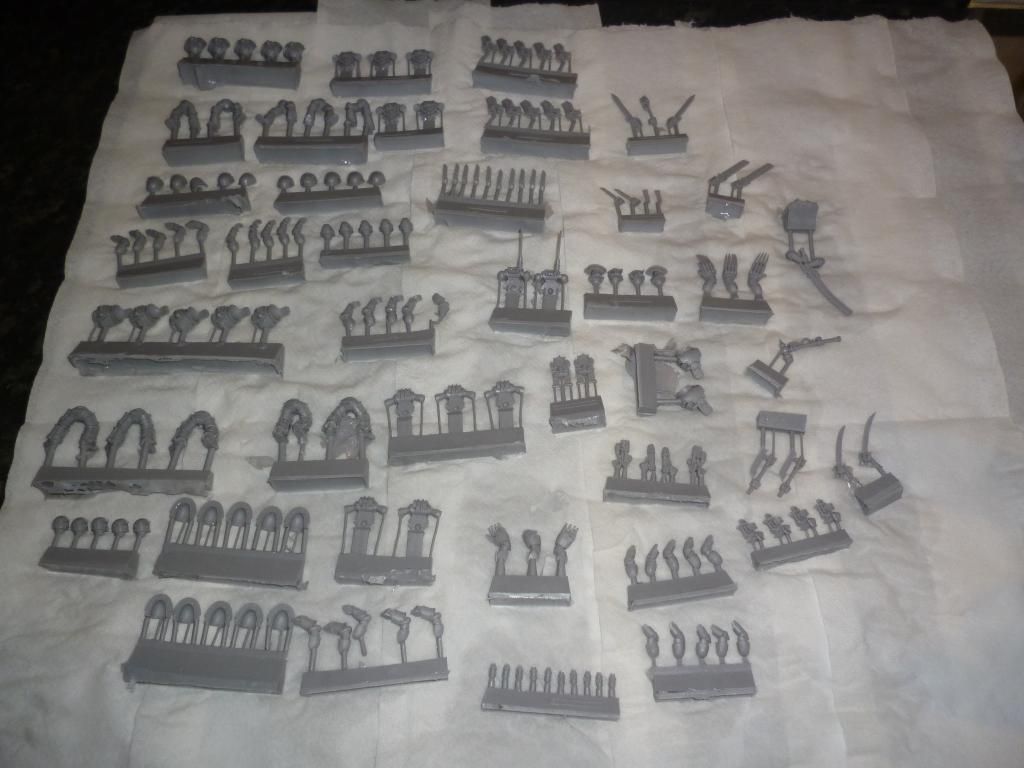 While these were driying in my kitchen I started work on my bases. Taking inspiration from Jim I started hacking at some spare bits and pieces that I had in my bits box. I am very happy with them so far and I think with the addition of some small basing slate to fill the gaps I think they will do just fine.
I will hopefully have my first 10 Legion Tactical Marines ready for paint at some point tomorrow. I will keep you posted...